Blessed Agnellus of Pisa
Dates: 1194? - 1235/6 
Agnellus was probably born around 1194 to a noble Pisan family. He met St. Francis during the latter's preaching tour of Tuscany in 1212. In 1217 Agnellus was sent to found the first friary in Paris, where he later became Custos (responsible for a group of friaries within a province).
At the 1223 General Chapter the friars adopted the plan of establishing themselves in England. Previous experience had taught them that these establishments needed to be well planned and so Agnellus, supported by the Minister Provincial of France, Gregory of Naples, prepared the introduction of the Friars to England with care. He included five Englishmen within the group of 9 friars who, according to the chronicler Thomas of Eccleston, arrived in England on 10th September 1224.
Leaving a group in Canterbury, the ecclesiastical capital of England, Agnellus went on to found friaries in London and Oxford, the political and intellectual capitals of the country. At Oxford he founded a school at the friary where the brilliant Robert Grosseteste, later Bishop of Lincoln, was the first teacher of the Friars.
His careful planning bore abundant fruit and 23 friaries were founded in the Province by the time of his death. Within 50 years there were 1,500 Friars in the Province of England.
In 1233 Agnellus was an envoy of King Henry III of England to the rebellious Richard Marshall, Earl of Pembroke and in 1234 he was part of a delegation representing the English Bishops at the Roman Curia.
Agnellus died after a short illness at the friary in Oxford on 13th March in either 1235 or 1236. He was buried there before the high altar and, a few years later, his body was found still incorrupt.
The Oxford friary and church were sadly destroyed during the time of Henry VIII and the site is now only marked by a plaque to Roger Bacon on a wall nearby. It is impossible to verify without an archaeological dig, but many believe that Agnellus is still buried there.
His cult was confirmed by Pope Leo XIII on 30th August 1892 and he is remembered at the altar on 13th March.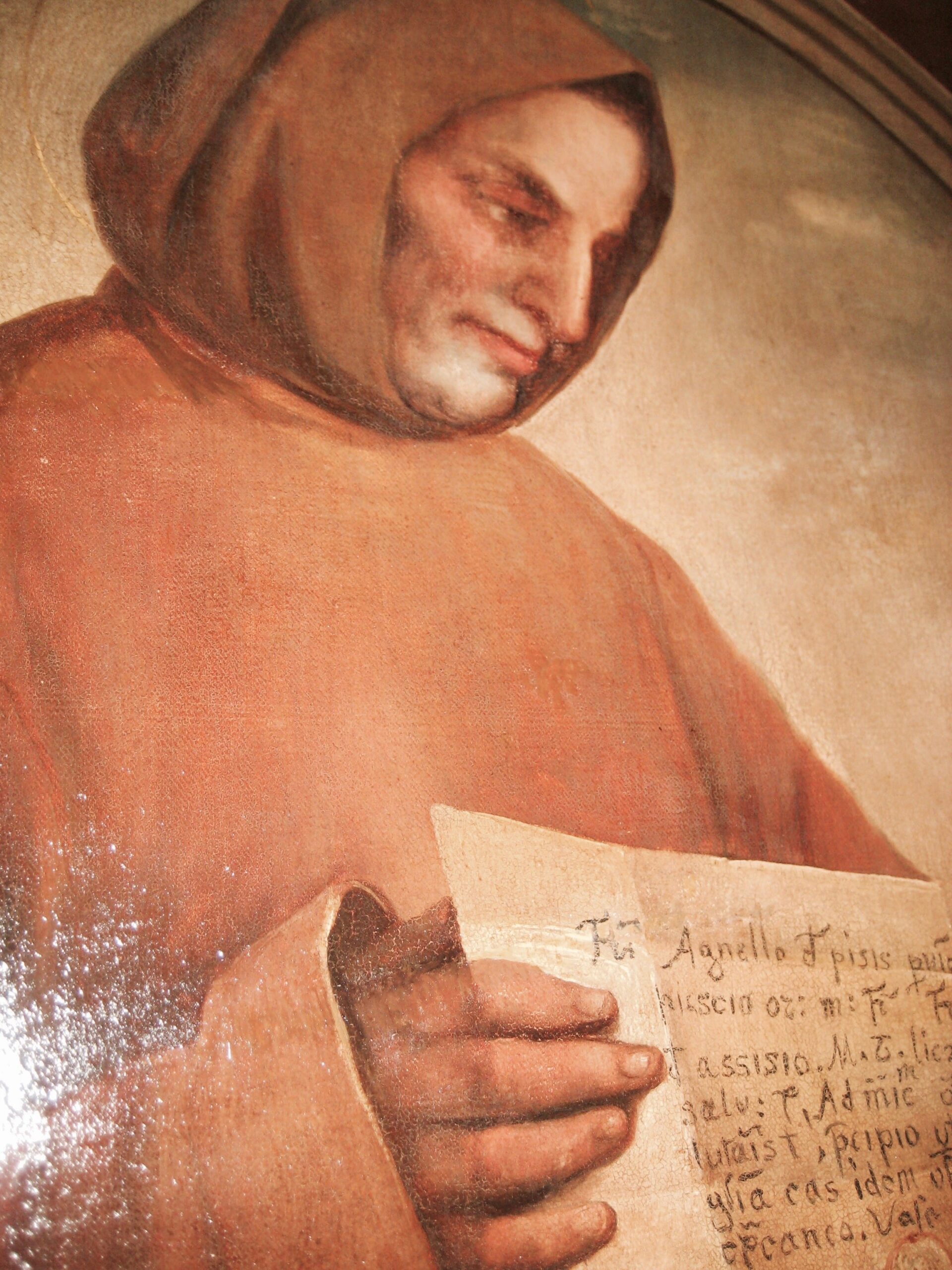 Blessed Agnellus of Pisa, first Minister Provincial of the English Province.
Memorial Day: 10th September