To be a Friar living this commitment day in, day out, for the rest of one's life, is a challenge and so each Friar needs to continue his own Franciscan Formation by continuing daily to develop a spiritual and prayer life, keeping up-to-date in theology, spirituality, Franciscan and pastoral studies and seminars so as to be an effective Franciscan Minister and Evangeliser in today's world.
All Friars then, need to continue On-Going Formation by spending personal time daily for contemplative prayer and reflection as St. Francis so often did, regularly receiving spiritual direction, attending retreats, workshops, lectures and courses at varied centres of the Church. 
Thus, our Franciscan Formation has to be fostered and promoted for life!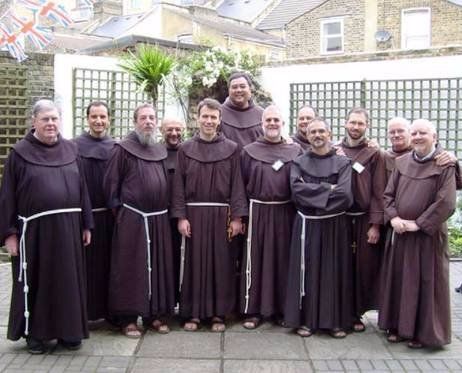 International gathering of Friars ministering at the London 2012 Olympics