Br John Forest Dougherty OFM
John Forest was born on 11th September 1939, the son of Patrick and Catherine Doherty. He was baptised Patrick the following day at the Parish of Holy Cross, Ardoyne, Belfast, by a Passionist. Father Ambrose. Patrick was confirmed in the same church in 1948. He had a sister, Rita, and a brother, John.
Patrick applied to join the English Province of Franciscans in 1960. Prior to that time, he had spent a year as a novice with the Cistercians at Mellifont Abbey in County Louth, and left of his own accord. He applied to join the Irish Franciscan Province, but was told they had no vacancy in the noviciate in Killarney, and advised that he might try to join the English Province. He received a good reference from the Passionists of Holy Cross; Fr Wilfrid wrote: "Patrick Dougherty is in my opinion a good lad who should make a good religious. His family background moreover is excellent as he comes from one of the best Catholic families in the parish."
He applied to join the Friars as a lay Brother and went to begin his postulancy at Woodford Green in 1960. Patrick took the name John Forest, one of the Franciscan English Martyrs, when he entered the Order. He began his noviciate at Chilworth in October 1963 and made his First Profession on 27th October, 1964. Therefore he celebrated his Golden Jubilee as a professed Friar in 2014, a year before his death.
From 1964 till 1988, Br John served in a number of our friaries – Woodford Green, East Bergholt, Forest Gate, Glasgow and Liverpool, sometimes for more than one term. At some stage since he entered there was talk of his training to be a tailor, but that didn't seem to happen. Over the years he would have provided a variety of domestic services to the communities in which he lived, and certainly in his later years showed himself to be an accomplished cook.
In 1988, John volunteered to go to work in the Holy Land, and he spent a total of thirteen years there, in the friaries of the Holy Sepulchre, Tiberias and Mount Sion. These were very important years of John's life, and he would often talk of them. Early in 2001, he wrote to the Provincial of his time in the Holy Land: "It has been enriching, for which I am grateful. But the time has come for me to return to the Province."
He then spent a short time in Glasgow, and from 2002 till 2011 he was at Chilworth. Towards the end of that time he became seriously ill with respiratory problems, and spent a month or so in hospital in Guildford. He recovered well enough to resume duties at Chilworth, which included cooking, answering the phone, etc. When the Friars left Chilworth in 2011, John came to Craigmillar, where, among other things, he cooked for the Friars until his health began to deteriorate at the beginning of the year 2015. He died on 16th October 2015.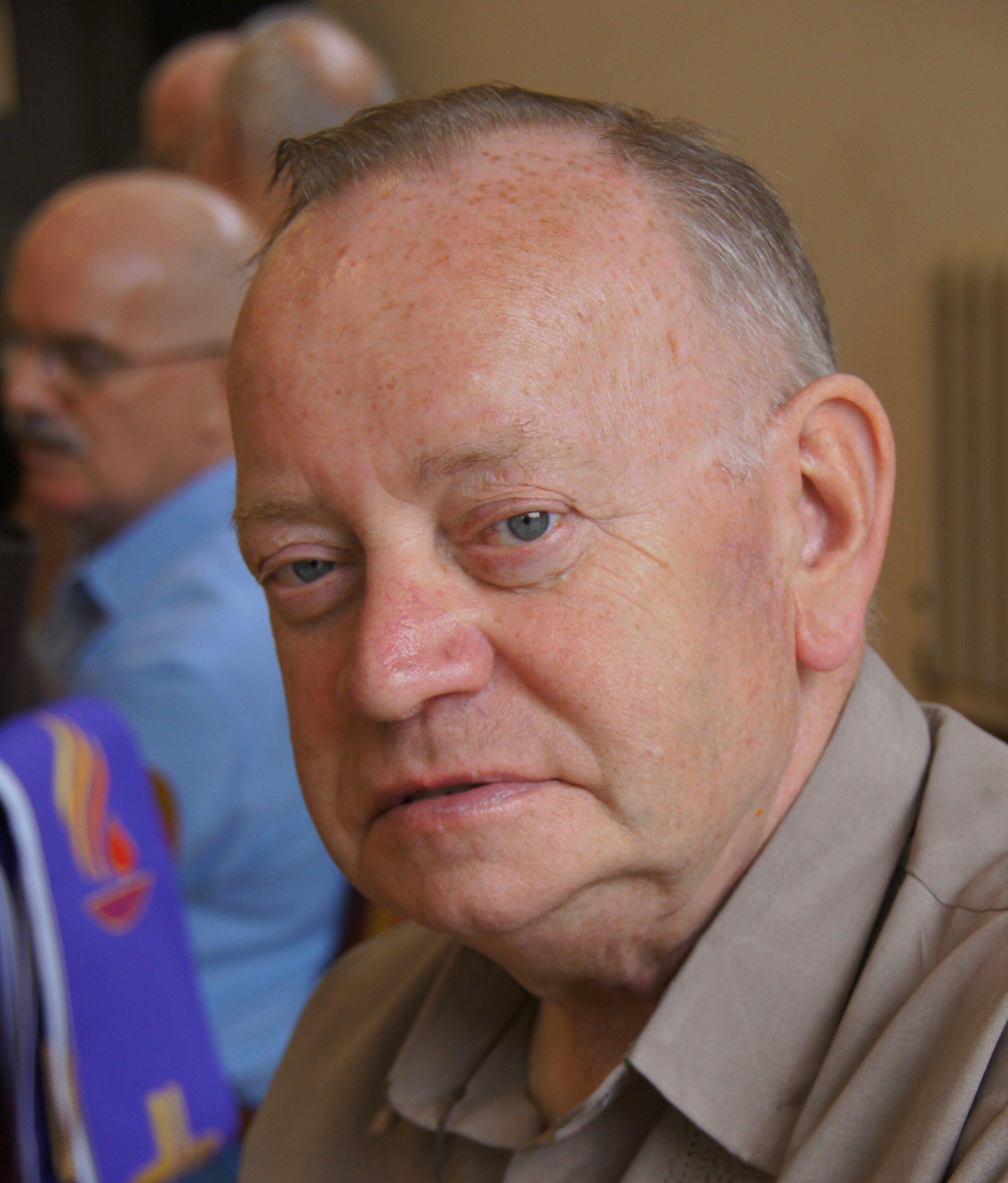 Br John Forest (Patrick) Dougherty, O.F.M.
born in Belfast 11 September 1939
admitted to the Novitiate 26 October 1963
First Profession of vows 27 October 1964
Solemn Profession of vows 30 October 1967
died in Edinburgh 16 October 2015