The canonical triennial Chapter of the Custody of the Immaculate Conception BVM in Great Britain - delayed a year due to Covid restrictions - was held from 24 - 29 July 2022.
We, fourteen Friars, gathered together at Woodford Green Friary, London, together with our Minister Provincial, Br Aidan McGrath OFM, in an atmosphere of tangible fraternity and closeness, sensing the import and timeliness of our gathering together and the future of our mission. There was hope and expectation even in the midst of increasing age and diminished numbers.
With the sum total of four communities and a nascent Birmingham project, we sought to consolidate the good presently being done and to look forward to the prospect of further collaboration with other entities of the Order, with other Franciscans, and with all who want to participate more nearly with our Gospel way of life.
On the third day Br Michael Copps OFM was re-elected as Custos, and on Wednesday 27th the election of Councillors took place with Br Patrick Lonsdale OFM, Br George Smulski OFM and Br Antony Jukes OFM chosen and confirmed.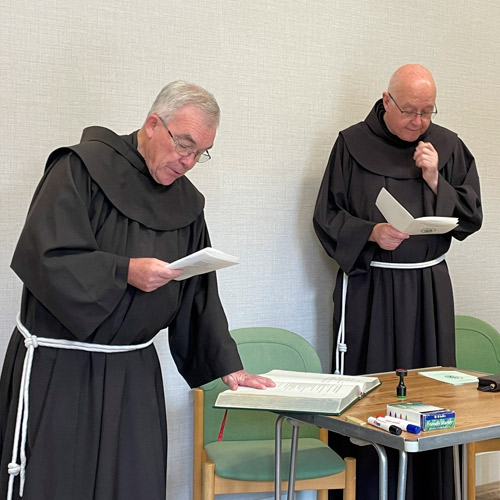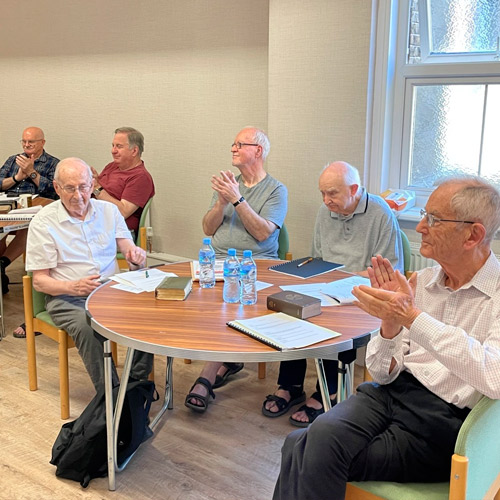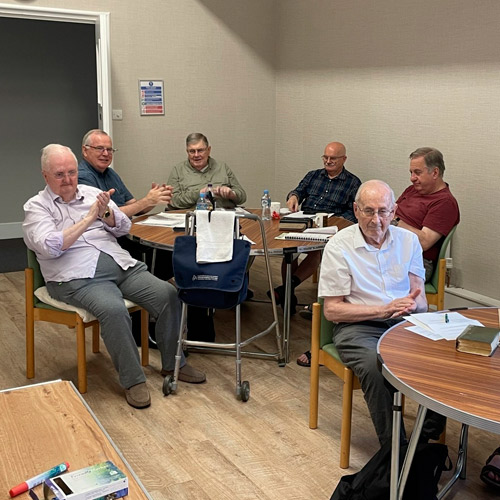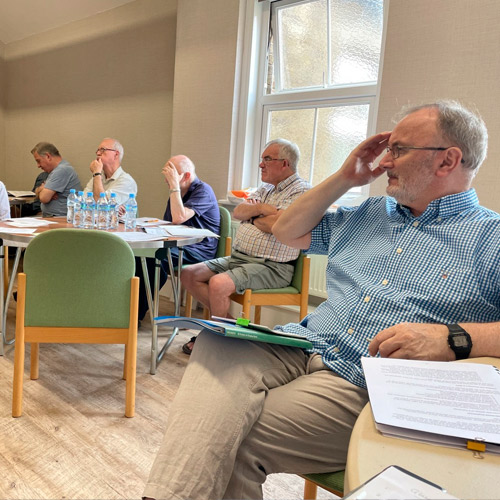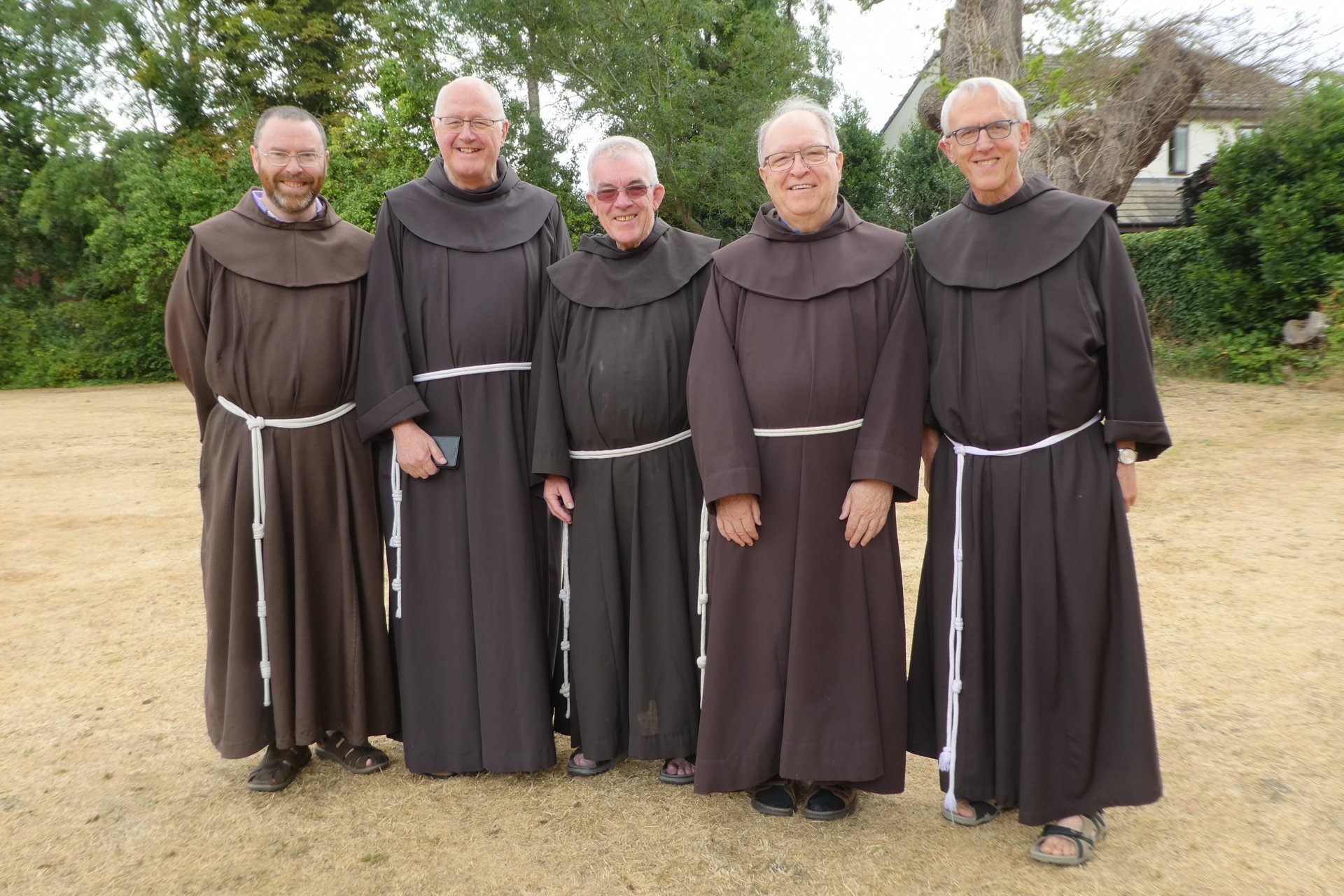 Antony, Aiden, Michael, Patrick and George