Fr Robert Stewart, one of the founding fathers of our South African Province, left us for the eternal kingdom on Friday, 23 January 2015 at the age of 80. He would have been 60 years professed as a Franciscan friar in March, and 55 years ordained a priest in September.
After ministering in England for nine years, he came to South Africa in 1969. He was a visionary. He saw the need of establishing a Franciscan Novitiate in South Africa. Slowly the Franciscan friars in Southern Africa, those from the Bavarian, English and Irish Provinces, came together and a new Province was established. Robert played no small part in that. He became postulant, novice, and student master, guiding the young friars who joined the Province. One of his oft quoted remarks, when older friars spoke of formation, was "they will grow into it!"
He became a man of strong opinions and served as Vicar Provincial and later succeeded Fr Liam McDermott as Minister Provincial, leaving his mark on the young South African Province. He also succeeded Fr Liam as chaplain to the Poor Clare Sisters in Sub-Saharan Africa. He was devoted to them.
For the last nine years of his life he was in parish work in Boksburg where his deep Franciscan spirituality, wisdom and prudence were appreciated.
The last year of his life saw him diagnosed with cancer. On hearing the news he was stoic and battled on with great courage and grit until the last two months when the cancer took charge of his life. Even then he showed great determination, will- power and faith. I remember one morning his determination to attend Mass - walking up the corridors to the chapel of the Dominic Home for the elderly sisters, where he spent the last month of his life - caused some concern among the caring sisters.
I saw a little of what it must have been for Jesus dying on the cross on Calvary in Robert's last days. Her believed in the Resurrection of the Body and life everlasting. May he rest with some of the other founding members of the Franciscan province, Bishop Paschal, Fr Bernardine Dore, Fr Canisius Perch, Fr Neil McGovern, Fr Wilfrid Byrne, Fr Ian Laurenson, and Fr Fergus Barrett. Robert had both English and Irish blood in him.
May they rest in peace and continue to pray for the continuation of their good work in Southern Africa. Robert was buried at the Franciscan Retreat Centre, La Verna, Van der Bijl, on the 29th January 2015, after a beautiful Funeral Mass celebrated by Fr David Bernard, Provincial, in the presence of a large congregation. RIP
From the Troubadour
Volume 59, nos. 3&4 Autumn 2015 p. 6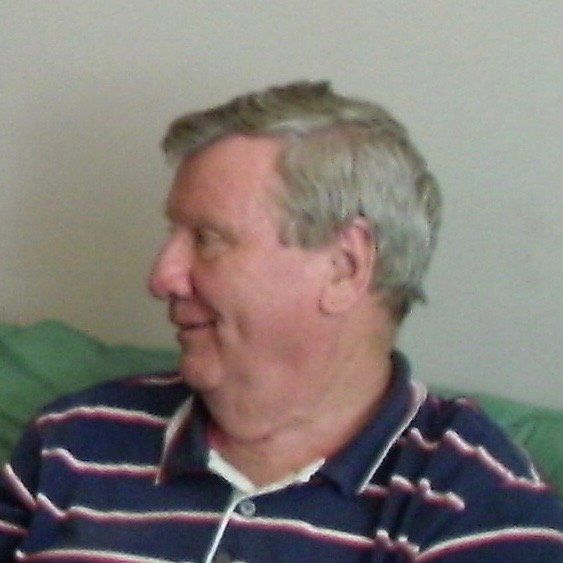 Br Robert (John) Stewart, O.F.M.
born in Wallsend-on-Tyne 23 April 1934
admitted to the Novitiate 4 March 1954
made profession of vows 5 March 1955
was ordained priest 24 September 1960
died 23 January 2015