International Joint Novitiate in Ireland
Whilst it is a mouthful to say, the northern European Novitiate of the Order of Friars Minor began in earnest in August 2017 at the Franciscan Friary, Killarney, County Kerry, Ireland.
This new joint international venture of the entities of Ireland, Holland, Germany, Lithuania and Great Britain enables the Friars to consolidate their resources in the training and formation of candidates to our Franciscan way of life. It also enables these men to further experience and live the wider context of the universal Church and Order. English - which many young Europeans speak - will be the working language of the novitiate.
The new director of novices is Br Antony Jukes from our UK Custody, assisted by Br Claus Scheifele from Germany and the Swedish, Br Lars, of the Dutch Province. Also resident and part of the formation team are the Irish Friars, Liam McCarthy (Guardian), Chris Connolly and PJ Brady.
The ceremony of inauguration was on the Feast of the Assumption of Mary (August 15) welcoming four candidates into the noviciate. Three are from Ireland - Philip McMahon, Daraigh Quinn and Drew Keeley; and Edvinas Jurgutis from Lithuania. Also present were representatives from the five Entitities.
The five were Patrick Lonsdale OFM, Custos UK, Rob Hoogenboom, Dutch Provincial, Aidan McGrath, Irish Provincial, Cornelius Bohl, German Provincial and Andrius Dobravolskas, Secretary of Formation for the Lithuanian Province.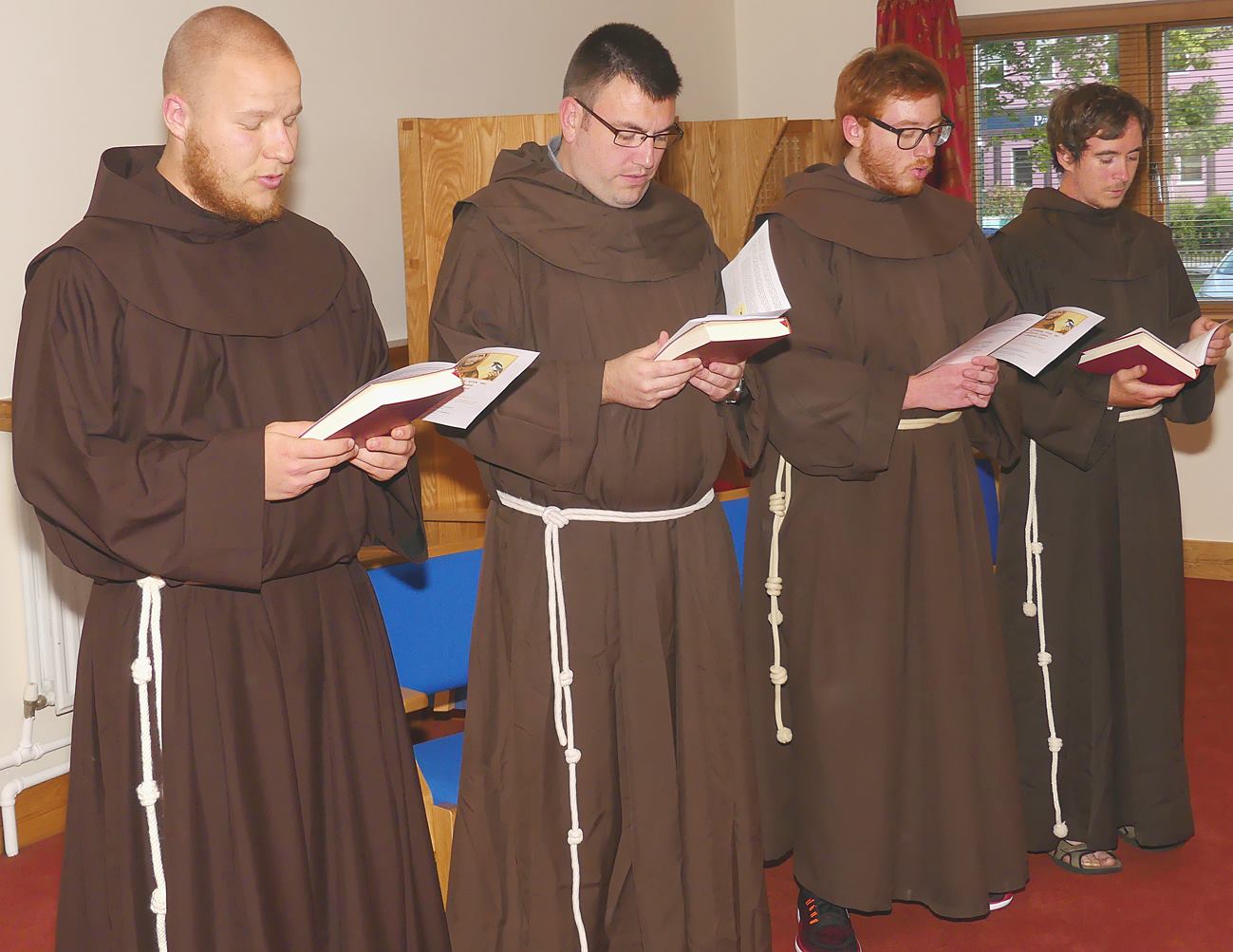 Edvinas , Philip, Dow & Daraigh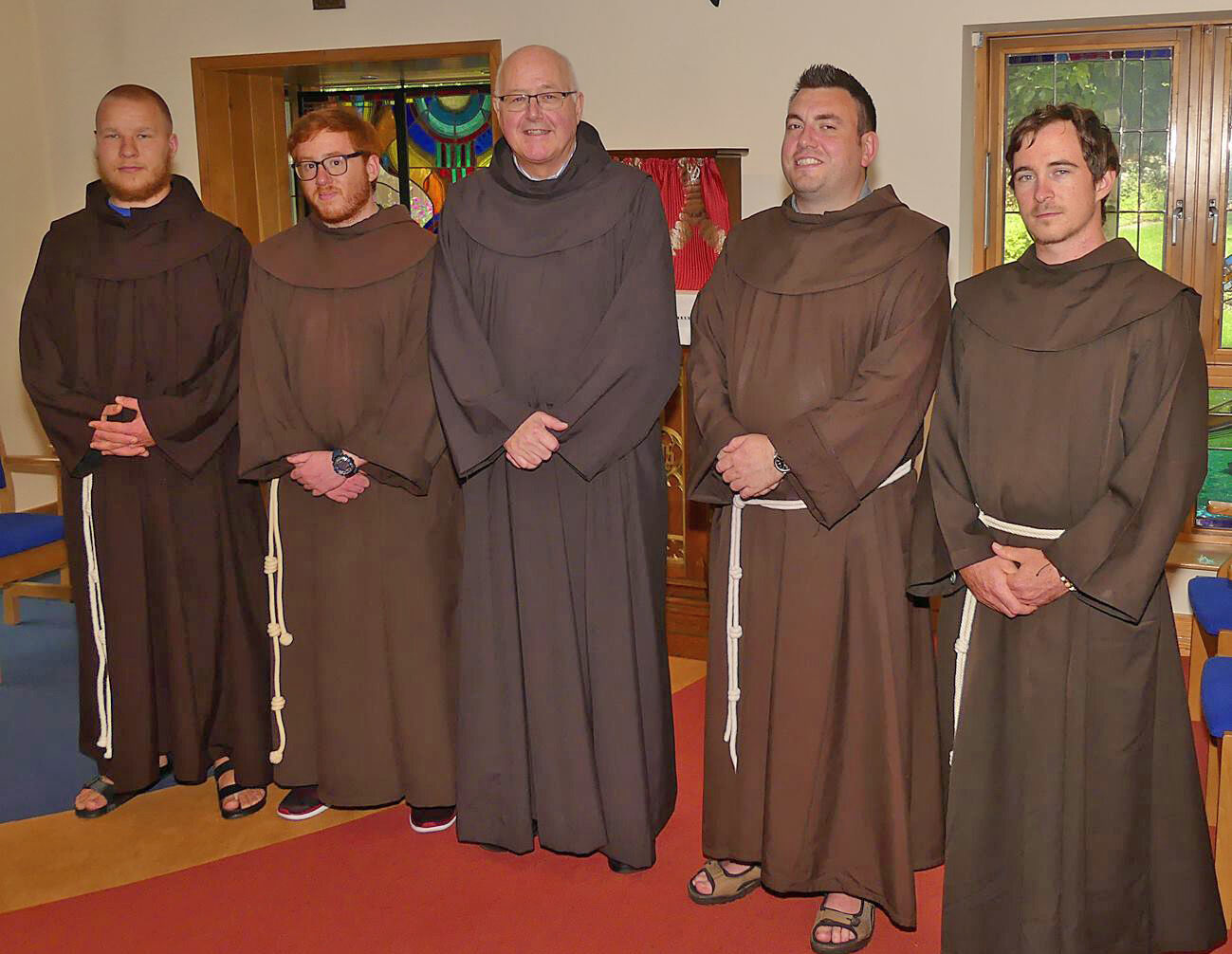 Irish Provincial Aidan McGrath with the four novices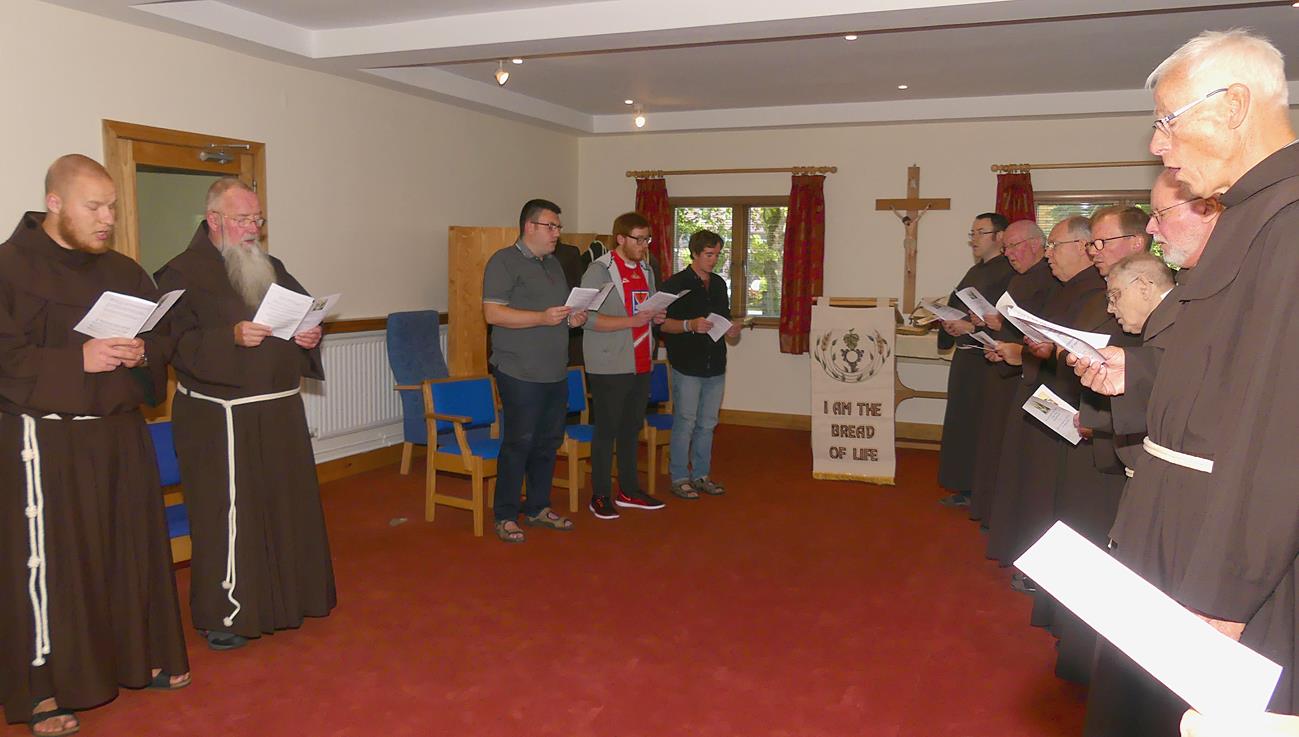 Inauguration Ceremony in chapel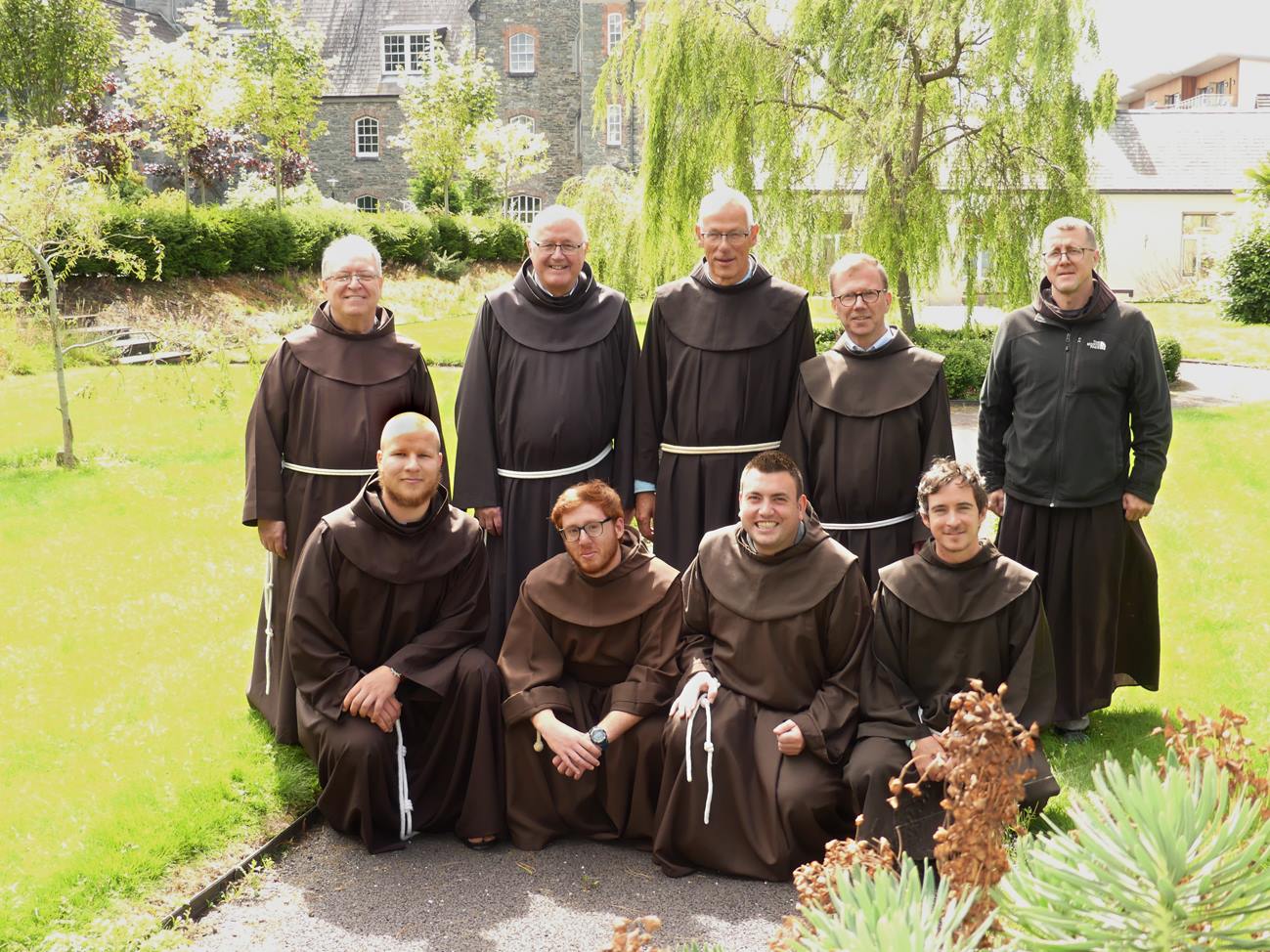 TOP ROW: Patrick (Custos UK), Aidan (Irish Provincial), Rob (Dutch Provincial), Cornelius (German Provincial), Andrius (Secretary for Formation, Lithuanian Province).
LOWER: Edvinas, Drew, Philip, Daraigh.