Woodford's Joint Celebration of Jubilees of Priestly Ordination
On Sunday 19th March 2023 the Parish and Friars of Woodford Green, Essex, gathered together to celebrate respectively the Platinum and Golden Jubilees of Priestly Ordination of Fr Quentin Jackson and Fr Michael Copps.
Amazing to say, the combined total of years of service is one hundred and twenty - 70 for Quentin (March 21st March 1953) and 50 for Michael (March 10th 1973).
The preacher at the 11.30 celebratory Mass was Fr Brian McGrath OFM who pointed out the fact that Quentin's ministry had begun before the reforms of the Second Vatican Council. Both have served in various capacities through the years including the role of Minister Provincial.
After the Mass there was a reception in the parish Becket Centre with a fulsome buffet provided by the Catholic Womens' League. 
Congratulations to Quentin and Michael and with thanks for their many years of dedicated service.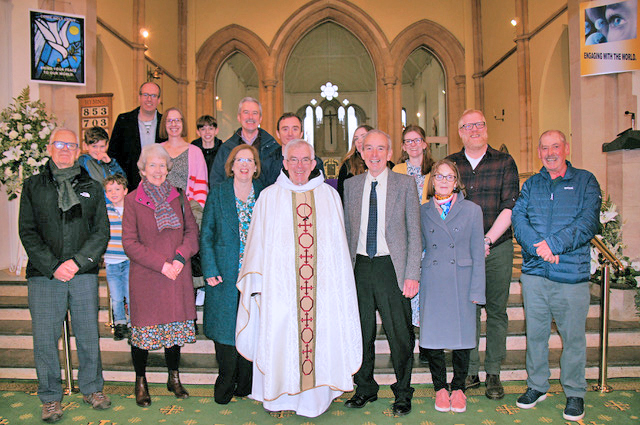 Fr Michael Copps and his family